so it has been quite sometime & to be honest the only reason i can give for the delay is the fact that i just haven't been in the mood to blog. but i do enjoy reading my friend's blogs!
since my last post, pete & i lost our kitty max : ( you would have thought we lost a child. i know that to some it might seem silly but max was amazing & truly the 4 of us were & are a family. max had a rare feline disease called F.I.P., basically his body was producing a toxic fluid that just built up & his body could no longer fight it off.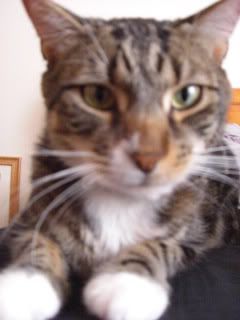 you had never met a more chill, cool cat. he was a great opposite for fritz, & they got along just like brothers. we got max right after we got married & we never thought that he wouldn't make it through our first year & just be 2 yrs old but i would never change anything about adopting max, i just wish he was still here.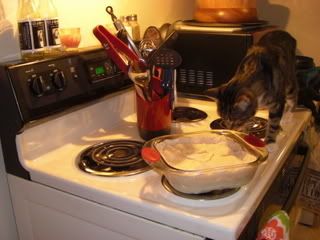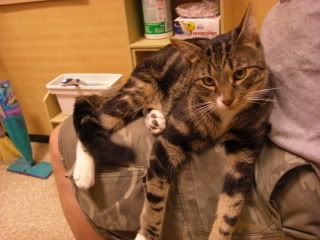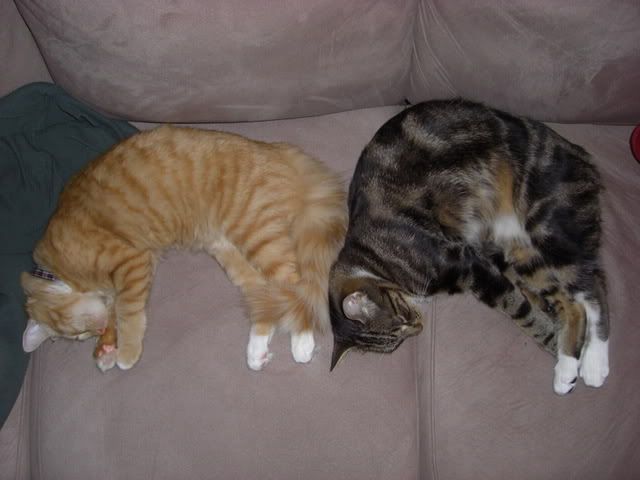 fritz at first wasn't himself without his buddy but now he seems to be doing alright & being the normal crazy fritz! we have talked and even looked for a new kitty friend for fritz but we need to make sure that fritz isn't infected with F.I.P. because i couldn't bare to keep losing our kitties. the disease is extremely rare but we would rather be safe than sorry. he has is yearly check up in a few weeks, we'll find out then.
things have been nice
(besides max of course)
& moving right along. we signed on to our lease for another year and we are thinking of maybe purchasing a home in the next 2 years,
thinking ...
i feel like pete & i are getting to a point in our relationship/marriage where we have worked through some of the more major kinks and learned how to communicate with each other in a positive way to address the kinks and make a change. i know that it will never be perfect, but learning how to fight is kinda fun, and definitely eye opening for the 2 of us.
work is nice. i really love doing alot of make up and learning from the amazing artist that i am surrounded by everyday. my skill level has improved ten folds in 6 weeks and i can't wait to get better! bella is also going well and i really have been enjoying something extra on the side. there has been a balance issue, but i am figuring that out.
as my ramblings continue ... my body has changed and not in a nice way. the problem is that i know there is a lack of motivation but all i feel is discouraged. dietz was awesome enough to give me his gazelle and i have used it but i really need to use it more! haha i also need to go grocery shopping so we don't keep ordering out. maybe tomorrow!
i know for sure tomorrow that i will be going to grandma b's. pete & i got her cable so she can watch poker and i am super excited for her! she doesn't know it yet & i hope she doesn't get up set haha but i think she will really like it. she had her 83rd birthday last week and we had a nice bbq for her. she is amazing & i feel so blessed to be able to have this relationship we have.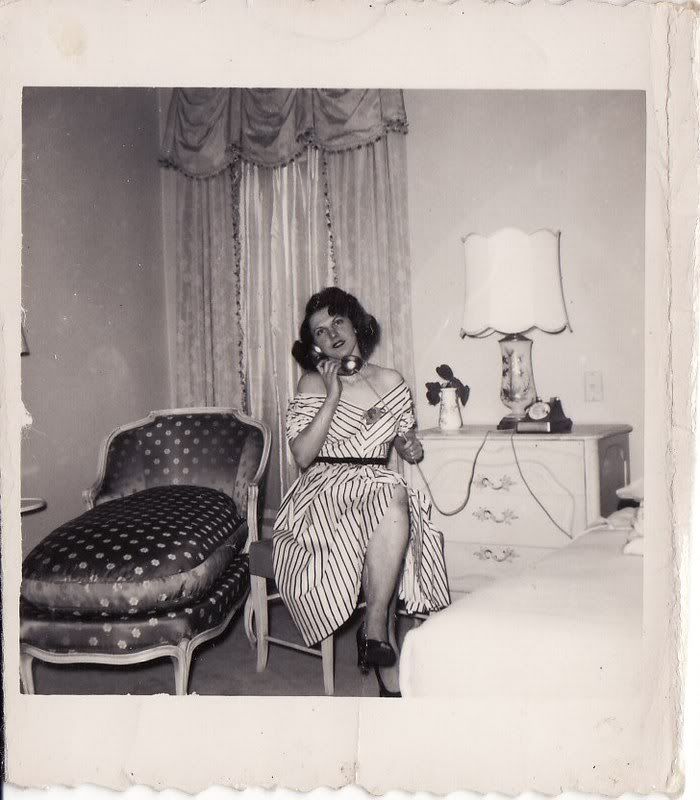 red

lips & heels

never

go outta style.



hmmm, what else?! pete's
(or i suppose i could say our)
pittsburg pengins are in the stanley cup finals! its been excited to see them get this far but right now they are behind 2-0 in the series. game 3 is on right now and they are up 3 - 2 but there is still alot of hockey to be played! but i am enjoying every step of the adventure!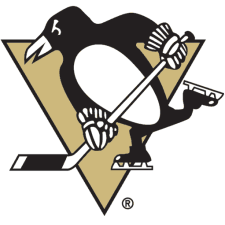 that is all for now, i really wanna try and keep up on this. i feel it will help to organize my thoughts.