i've just had a flood of inspiration come my way ... i am awake and ready to take them on!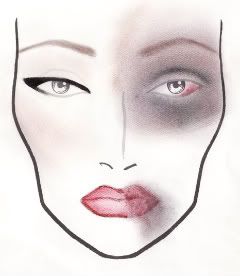 so i've been working on my halloween face charts (yes, they want a halloween face chart in june) this is really just a rough draft because the more i look at it, i see something different but the same idea. liquesa didn't like it because it reminded her of a beaten' woman, but that wasn't what i was going for. i was actually inspired by pete's halloween costume a year or two ago, you know the hockey puck lodged in his forehead ;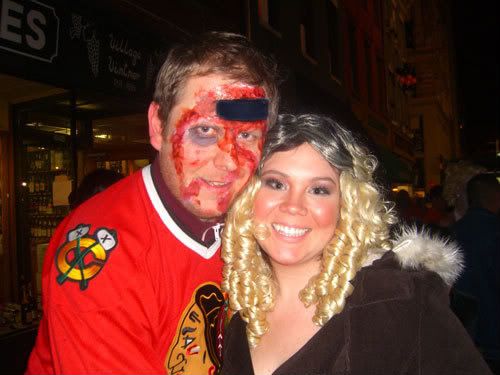 get ready for the final copy, soon : )
this could quite possibly be the best christmas gift i've ever received, and don't be surprised if, you, my readers, all 3 of you, get this in the mail come january 2009! oh! & don't steal this idea & get it for yourself, you'll just spoil my plan!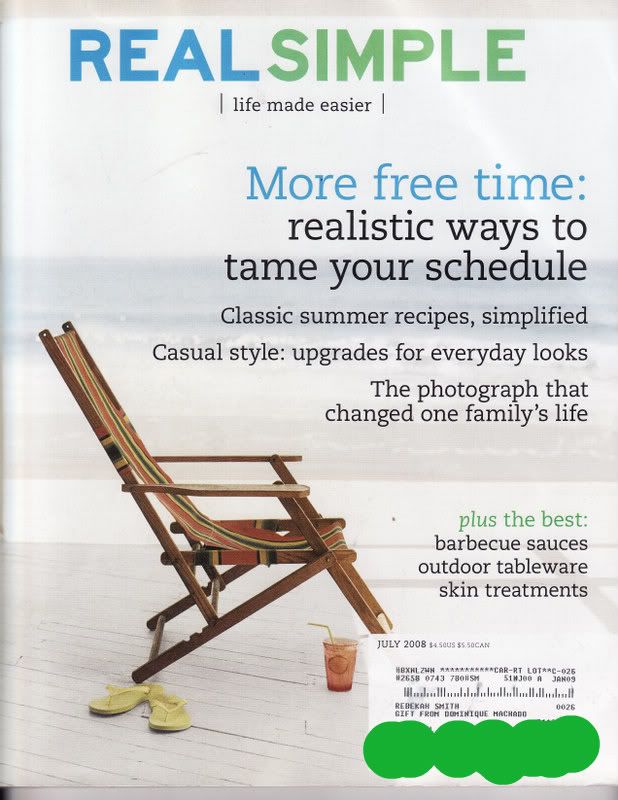 but i've never been a gotta get a magazine kinda girl. i like to pick up the occasional gossip magazine, a fashion magazine here & there for a plane rides, but besides being 13 & walking to the winn dixie to get the new copy of BOP, it's never been my thing. my girl, nickky got this for me for christmas & not only is it amazing but the best gift ever! i have never learned so much or put so much to good use from reading a magazine! i carry it around in my bag all month, & then pass it on to barb when i get the next months!
we still have yet to get a friend for fritz. i feel so guilty when we leave him all by himself : ( but until we get the ok from the vet, we wait ... in the meantime we found maybe the cutest breed we've ever seen. the best part is that it comes in russian blue! they are called scottish folds, and i am in love! i looked on pet finder to see if there were any in our area, but there isn't or at least they aren't listed. but either way, whether we get a russian blue or a scottish fold, all we want is to give a nice kitty a home, & one who is a good match for fritz & us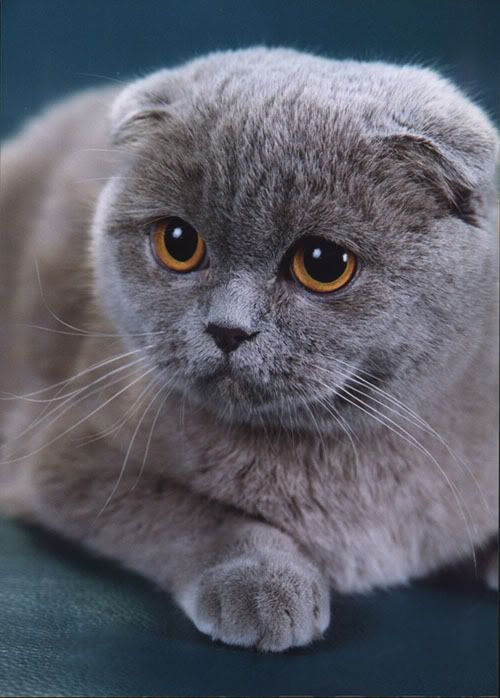 how can you not love that face?! although, those worried eyes might freak me out late at night when i am home alone!
i am wired right now, and before i lose steam i am gonna go clean the kitchen, fold laundry, & wash my face ... i am waking up early to make lemon & basil eggs over foccacia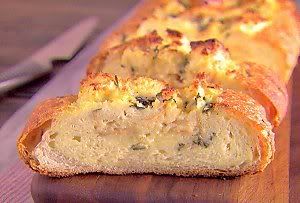 yum!