today started out as a cold, cozy, rainy day. perfect for my day off this week!
(and i seriously mean that)
pete & i were on our way to feed dietz's cats while he's outta town & as we drove to his house the rain turned into a full blown snow storm! they shut down the highway and pete at one point got out of the car to push another person's car because he was stuck. we finally pulled off the icy highway to eat something and then headed home. To nothing! no snow, just rainy like we left it. truly bizarre ...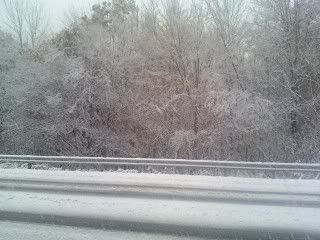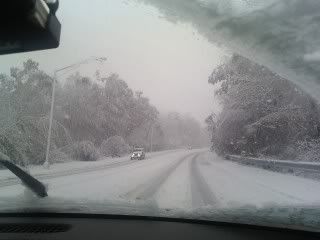 even though the weather was really strange, & as cheesy as it sounds, i really love hanging out with pete and had a great day today <3