hockey was never a sport i knew much about, because lets face it i'm from texas & even though we have the dallas stars, it was never a sport that was watched or talked about while growing up. but soon after pete & i started dating that changed completely. he is a HUGE hockey buff. can name pretty much any player and pronounce the crazy russian names as if it was his second language. he loves the sport and i can't help but be drawn into the excitement he has for it and cheer on his favorite team & players. so you can imagine how crazy our little apartment was when the pittsburgh penguins
( pete's favorite time & of course now mine)
won the stanley cup! i think i might have been even more excited then he was, because i was jumping around & screaming like the crazy woman that i am! on sunday, us & a few friends drove out to pittsburgh for the parade on monday, probably one of the best days/trip to date!
some pictures from our adventure -- go
here
if you want to see them all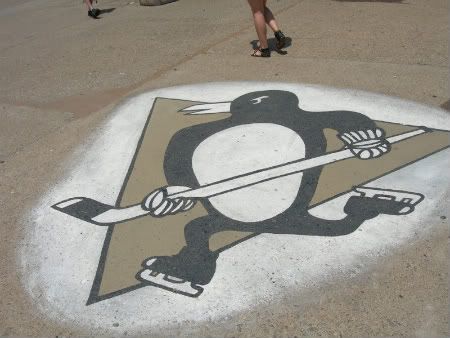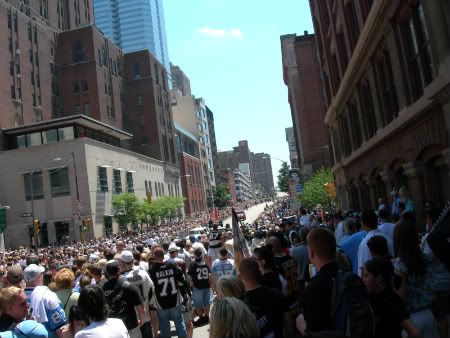 the massive crowd! grandma b later told me that there were 375,000 ppl there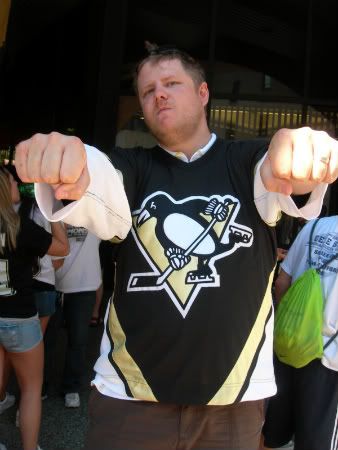 pete, the hardXcore penguin fan!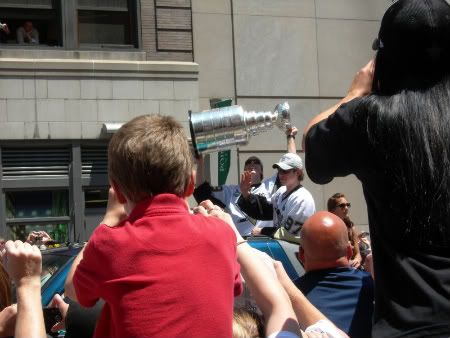 marc-andre fluery & sidney crosby with the stanley cup!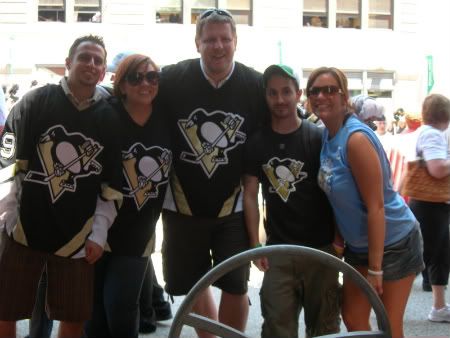 the whole crew from jersey!
it was such a good trip & i'm so glad that we decided to go. i couldn't have asked for a better time with better people!
i haven't forgotten my promise to make one new recipe a week. last week i posted about the black bottom cupcakes, and boy were they yummy! mmmmmm! i could have made these all day every day. i think this could be my favorite chocolate cake batter, it was so light, fluffy, & delicious.
( i consumed a mad amount of raw egg when i made these )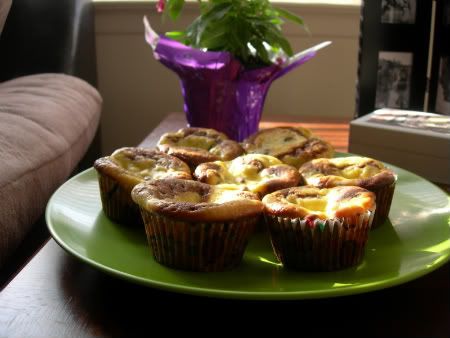 they were a big hit at work, and the aroma was just amazing. this week i'll be making more things because i am on vacation. i'm looking forward to making some of these recipes i have on file. this morning i made a quick yogurt parfait. i am the queen of asking pete to go pick us up a bagel or something, but this morning i was good and made good work of my strawberries, and left over yogurt.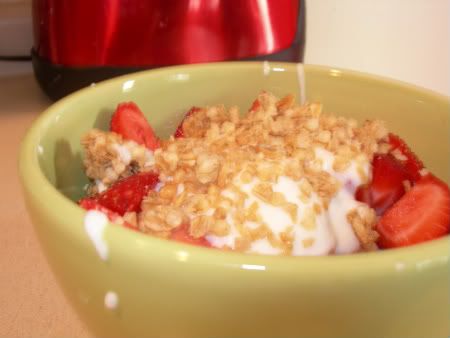 it was just as tasty as it looks, just less blurry :)
well our trip to pittsburgh was a great start to my va-cay, and here is to getting some good cooking done as well!
(maybe even clean out our closets *crosses fingers*)
oh! & strawberry picking, june isn't over yet!
--------------
Now Playing:
The Get Up Kids - Campfire Kansas